Nicole Murray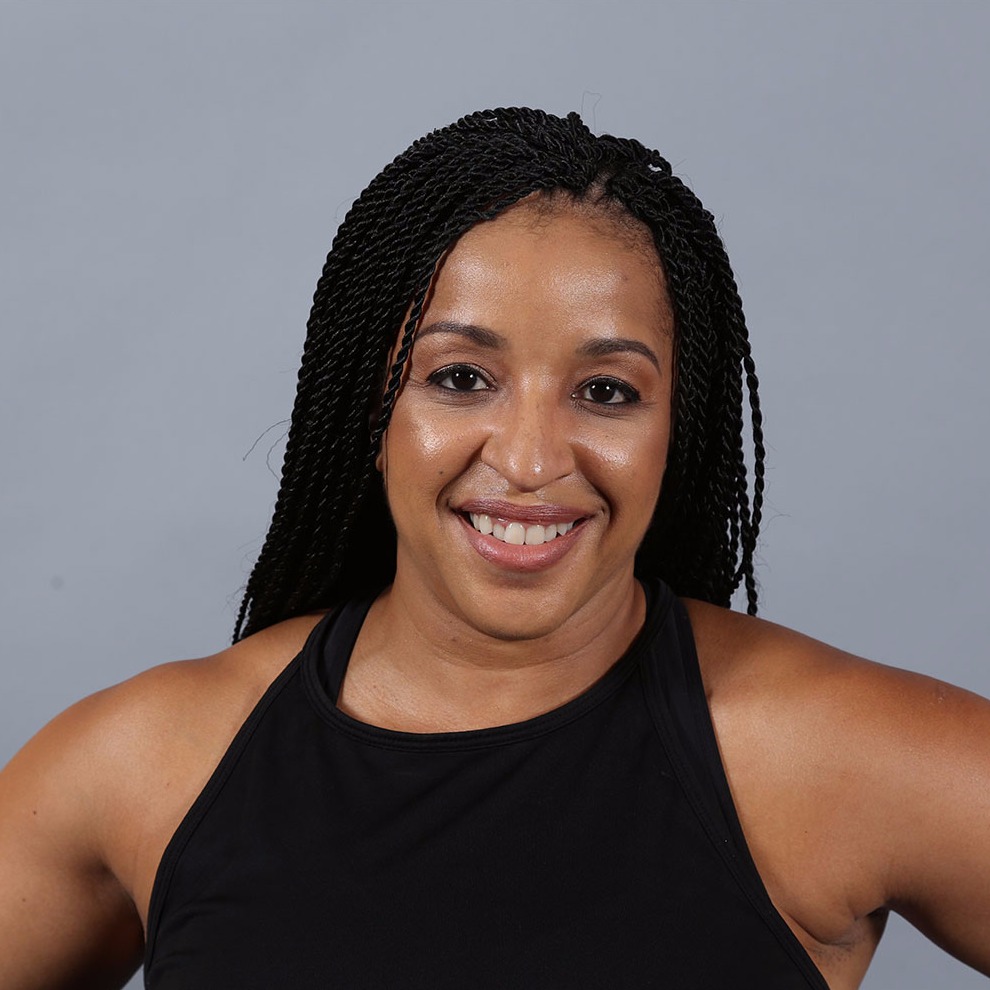 Name: Nicole Murray
Hometown: Brooklyn by way of Trinidad :-)
Why BYKlyn? I like BYKlyn because this studio knows riders are diverse with different needs. So there are a variety of classes and instructors to accommodate that. Want a standard ride? You got it. Prefer a longer class? We got that too. Need a Total Body Conditioning component? Done. And the instructor team, while all committed to real ride, represents this diversity as well. Also, because it's a smaller studio, you get a chance to know the riders personally - everyone feels like extended family.
What's your class really like: I like my ride to feel like a party. Hills, drills and thrills. Laugh, have fun, make that weird face, scream if you need to. Whatever kind of day, week, or month you've had, use my class as your outlet to get it allllll out.
What's your music vibe: Pop, rock, soca, reggae, hip hop and dance. I look to find ways to bring it all together, to take you on a musical journey while you ride.
Life beyond the BYKbox: I'm a runner. I was a racing fanatic from 2009 to 2014. Anything with a half a bagel, half a banana and a medal at the finish line and I was there. I've done Half Marathons in all 5 boroughs and the NYC Marathon twice. I even used vacation as an excuse to lace up. I've done Paris, Canada, and Jamaica races so far. The Great Wall Marathon is on my bucket list.
Anything else you want us to know:
M&Ms and Cheetos are my kryptonite.
Social Media:
FB: Nicolefitfocus
IG: Nicolefitfocus
Spotify: Nicole Murray
Nicole Murray instructs the following:
THE BYKlyn Experience: 45 minutes of high intensity cardio in our BYKbox to AMAZING music fitting the ride. Hills, Flats, Sprints, Intervals. This is a "no push up zone".




The 60 Minute endurance ride in our BYKbox to AMAZING music fitting the ride. Hills, intervals, sprints and serious sweat…it's all there and more. You might be scared…but don't be. Everyone loves the extra push!




The total BYK Body: 30 min cycling, 30 min boot camp... a HIT workout for your arms, legs, core and tush! **Bring your sneakers!**